June 13th, 2008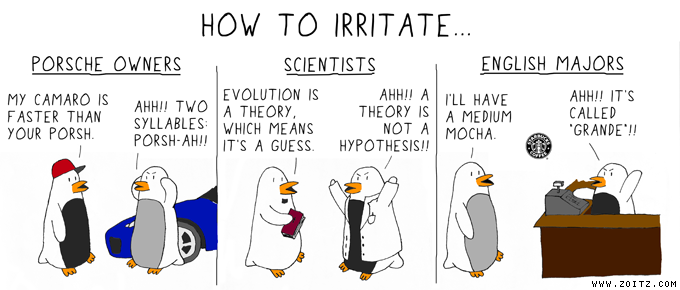 Posted in coffee, evolution, irritation, penguins, porsche, scientists, starbucks, Uncategorized | 77 Comments »
April 26th, 2008
Update: Thanks for the visits, but I'm swamped with work and just don't have time to give this project the attention it deserves. It's been a fun revival! Watch for occasional updates!

Who knows — maybe that's somebody's thing.
Posted in penguins, rule 34 | 6 Comments »
April 21st, 2008
UPDATE: Sorry everybody, no comic today. I've simply been swamped with work for the past few days. Look for a return on Friday Saturday. Thanks!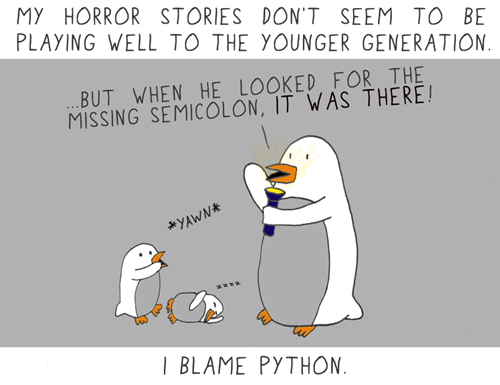 Am I so out of touch…? No, it's the children who are wrong.
Posted in c, horror story, penguins, programming, python | 18 Comments »